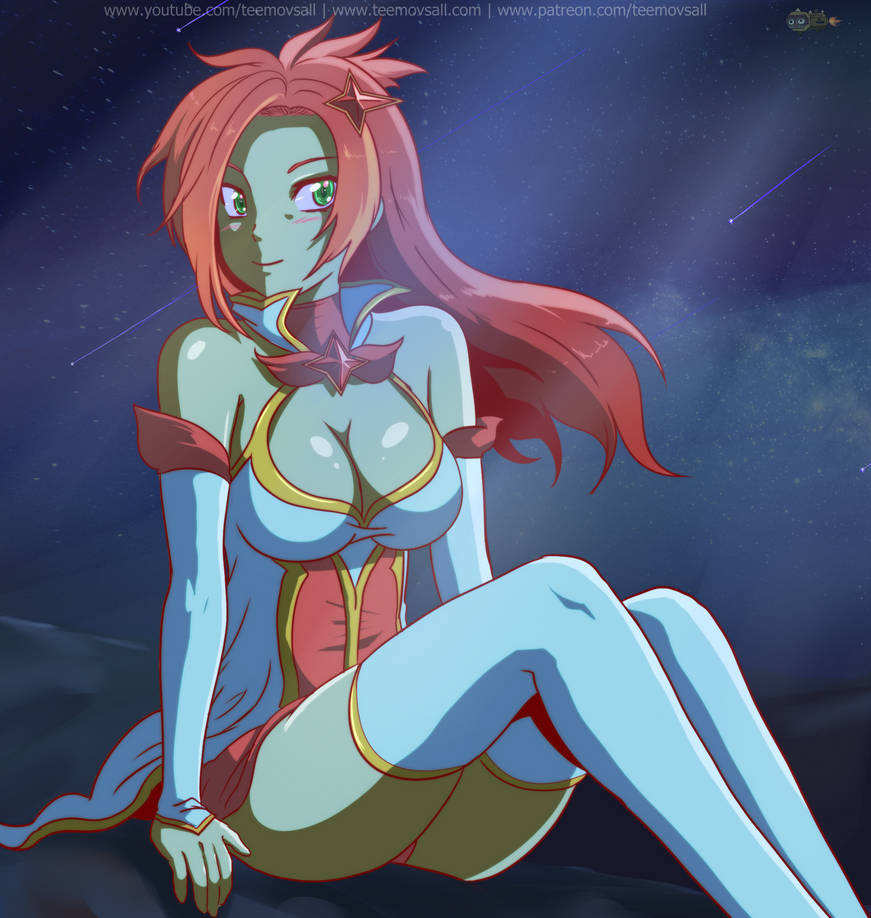 Do you like the star guardian skins?
Here you are the drawing made on streaming, in this case I chose Miss Fortune.
I wanted to test new colors so I thought to do Miss Fortune sat under the starlights while she is looking at them.
The colors are dark and the girl is reflected by the moonlight on the sea.
If you like it, I recommend you to follow me on my streams.
What other characters would you like I make?