Katarina Twerking animation and the thumbneil
Thumbnail: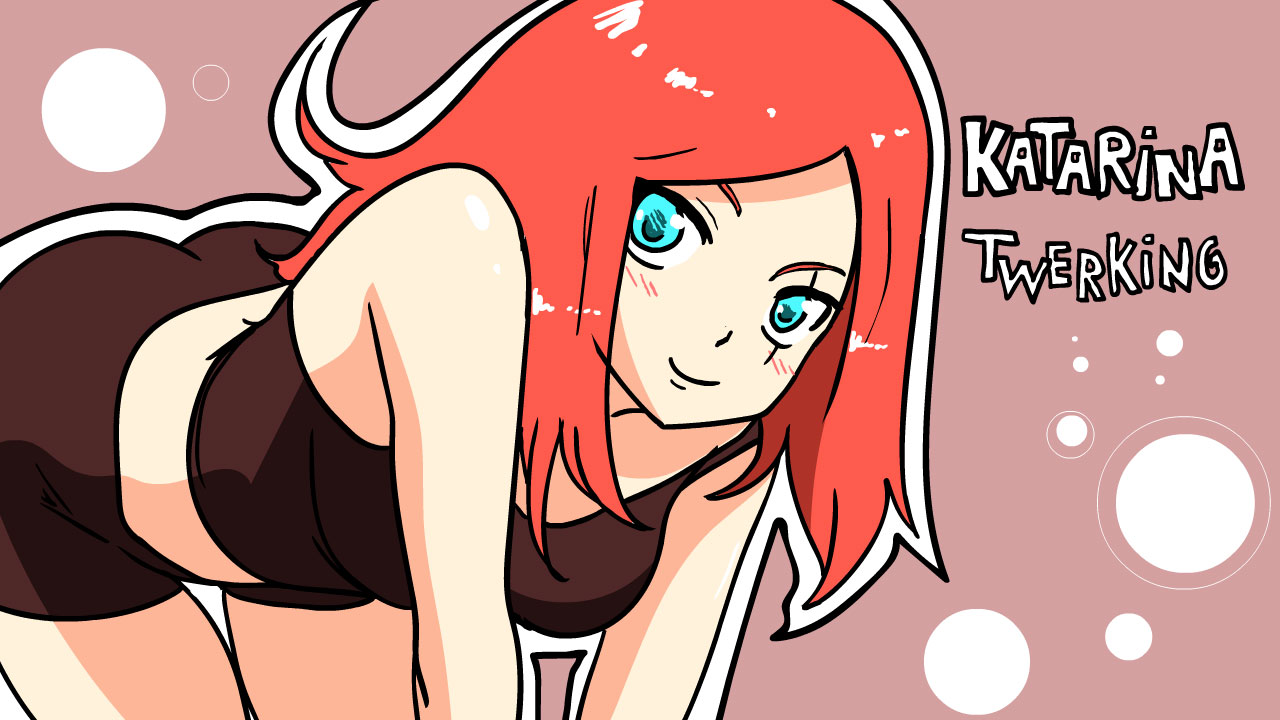 Nobody expected it! But here is Katarina's most seductive dance!
It's been a long time since a video of an Akali cosplayer making twerking has been circulating on Youtube.
This video became very popular and I thought to replicate this kind of sensual dance in an animation.
I chose Katarina because she is one of the characters I like the most. The video doesn't have much content, it's just Katarina make a twerking in several positions.
It was really hard to animate the dance because has a lot of frames and the color has shadows.
Each animation I do at 24 frames per second, that means that 24 drawings are required to see 1 second animated.
As the dance itself was dull, I decided to include small situations behind Katarina where you could see funny moments.
For example there is a moment where we can see Teemo eating his cookie, however second later we can see Draven and Vladimir beating him.
At the end of the dance I added a small animation of Katarina breathing pretending to be tired.
I attach the wallpaper if you want to use it in your wallpaper.